Distro Items :
Sometimes I stock distro copies of releases from other labels and artists.
PLEASE EMAIL ME FIRST TO CHECK ON AVAILABILITY BEFORE SENDING PAYMENT.
The Hogweed And The Aderyn
II
(Wounded Wolf Press)
I have been able to obtian a small amount of copies of The Hogweed And The Aderyn's second release.
"After the debut EP, The Hogweed And The Aderyn returns with a rather more dark, sparse and maybe a bit more weird follow-up. Not leaving the eastern folk influences or the pastoral mood of English countryside , the sound is enchanted and enhanced with more eclectic wooden instruments and is yet more poetic and adventurous. Subject matter ranging from a prince searching his beloved hill after hill to a bird landed on moon to life itself".
Written, recorded and produced by Gozde Omay & Atay Ilgun during the Summer & Autumn of 2012 in Haunted Attic Studios, Ankara.Card & Envelope made from Forest Steward Council Certified recycled paper.
UK = £7.00
Europe = £9.00
USA & ROW = £10.50
Paypal to roger.linney@btinternet.com
PLEASE CONTACT ME BEFORE SENDING PAYMENT.
My Storeroom Distro Sale:
Just a very small fragment of accumulated items from over the course of RW's existence.There will be more of these, this is the first batch.
Only one copy of each.
Cost of postage/shipping is not included.All in mint condition.
Please email if you would like anything.
2) The Wooden Cupboard (James Ferraro) – Boiling The Animal In The Sky (Psudo Arcana 3" EP) £4.00
3) Vopat – Call To Them 3" cdr £3.00
4) Virgin Eye Blood Brothers – Veglia 31 cdr £3.00
5) Gianluca Becuzzi & Fabio Orsi - Soundpostcards cd £4.00
6) Pummeler – Troll Wing 3" CD EP £4.00
7) Freudi - Mani A Mollo 3" CD EP £3.00
8) Archers By The Sea – Pure Smoke Lodge £4.00
9) Clathrus – Lanugo 3" CD EP Package £3.00
13) Joxfield Projex – Abstract Numbers & Concrete Letters A-Z (advance 3cdr set) £11.00

11) Nonhorse – Cursedart cdr £4.00
12) Bonecloud – Teenage Lycanthrope cdr £4.00
13) Century Plants – Fingers cdr £3.00
14) Century Plants – Inversions cdr £3.00
15) Matthew Riley – Mason Dixon Blues cdr £3.00
18 ) Gutta Percha ...brings you..A Crawlspace Companion cdr £3.00
19) Casa De Orates No Pain..No Hope master cdr £3.00
11) The Angelus – Live @ The Doublewide cdr £5.00
20) Cam Deas – Untitled 3" CD EP £3.00
21) Goin' Down Slow - "Music For Acoustic Guitar" compilation £4.00
22) Organic Photography / Ecotone Works – Bogdan Kiwak / Marek Styczynski (Magic Carpathians) cd £5.00
23) Fossils From The Sun cd £4.00
24) Meliquiades - Eclipse cd £4.00
25) Meliquiades – Book Of Hours cd £4.00
26) Blue Sabbath Black Fiji – Hotel Marengo cassette £5.00
27) Blue Sabbath Black Fiji – Metronopig cassette £5.00
28) Murder Cult - The Bridge cassette £2.00
30) Pummeler – Ydre 3" CD EP £4.00
Secret Jane

Self released debut cd
Formed in September 2011 as a trio Secret Jane Affair wanted to bring something a little different to their colchester area's music scene. Combining unusual instruments, styles and later adding upright bass and percussion, an unusual sound - a quirky mix of folk, blues, world, trip-hop and bluegrass - was born.Each member has a varied and eclectic musical past, ranging from '80s New Wave (Blah Blah Blah), Colchester alternative folk acts (Sleepmachines and Clever Elsa), singer songwriters (Jazmine Ava and Kerry Leatham) to German Chanson, reggae and funk.
Check them out here : http://sirhcswerdna.wix.com/chris-andrews#!secret-jane/cfzl
UK = £10.00 / Europe = £12.50 / USA & ROW = £13.50.
Paypal to roger.linney@btinternet.com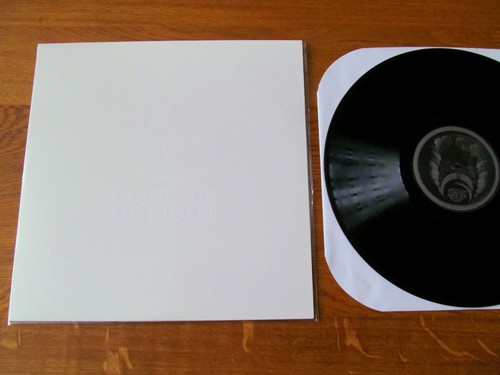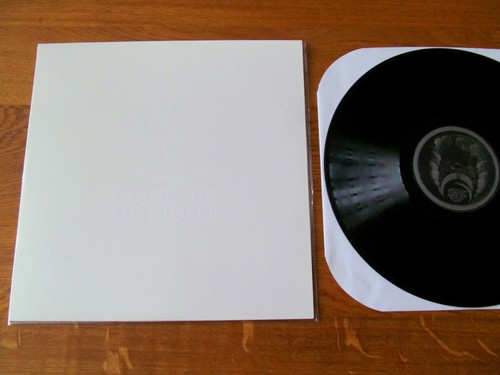 Language Of Light / Cortez
Split 12" LP
(AntiClock Records ECLP 002)
300 Copies

Side A: Cortez
White Tiger Phantoms

Side B: Language of Light
Double Helixes Up To Heaven
Materia Prima
Distillation And Sublimation
Escape From The Retort

A superb and hard to find 12" split LP featuring Language of Light and Cortez (Scott Cortez of Lovesliescrushing). Limited to 300 copies.Screen printed in white ink onto white card covers (which is very hard to see clearly on this photograph).

UK = £12.99
Europe = £17.99 (british pounds)
USA & ROW = £22.99 (british pounds)

Paypal to roger.linney@btinternet.com

ONLY ONE COPY AVAILABLE !!!
PLEASE CONTACT ME BEFORE SENDING PAYMENT.